They say goldfish have short memories. Some lawmakers haven't realized that's not quite true for Pennsylvania voters.

At least we don't think it's true. We can't be sure who's on the voter rolls these days with the state's history of putting

dead people on ballots

, electing

them to office

, and letting them sign candidate petitions . We wouldn't be surprised to find goldfish at the polls, but someone should tell the House Democratic caucus that most voters have longer memory spans than fish.

In a joint press release last night, spokespeople for three House Democratic leaders lauded the chamber's passage of a revenue bill that doesn't include a hike in the income tax.

"House Democrats fought successfully to defeat proposals to increase the personal income tax" and other broad-based taxes, the release reads.

That leaves us to wonder how they had time for such a fight between all the press conferences and interviews during which the caucus advocated for the personal income tax, also known as a PIT.

That's where the whole memory thing comes into play.

House Democrats want you to forget about June 16, when their leader

Todd Eachus told the Post-Gazette

: "I will support a higher income tax because of our eroding fiscal situation."

It would help if you could forget

about a June 29 memo

by House Appropriations Chairman Dwight Evans, D-Philadelphia. "It is time for us to find a responsible balance, using all our options, includign a broad-based tax increase," he wrote. "The most responsible approach would be a temporary increase in the personal income tax."

And Democrats won't mind if

your memory of Aug. 3

is shaky. That's when caucus leaders "took the PIT off the table" to appease a conservative Pittsburgh-area contingent who called themselves blue dogs and threatened to vote against the budget if the tax were part of it. If Mr. Eachus had been fighting against the tax, he wouldn't have characterized the change as a concession by leaders.

Apparently, it's the blue dogs that the caucus wants you to remember, not the chieftains who advocated the tax. It's Gov. Ed Rendell who gets the credit for that. He's the one who proposed it, caucus spokesman Brett Marcy said in an e-mail message to the The Post-Gazette late last night.

"Our caucus rejected that proposal, due in no small part to our southwestern Pennsylvania members," Mr. Marcy wrote.
Powered by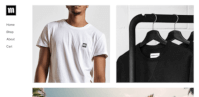 Create your own unique website with customizable templates.