1.) Hold the event outside in April. Do not secure an alternate location in case of rain.
2.) Don't bother with a sound system. Just use a bull horn.
3.) Scream into the bull horn so that your words become indecipherable.
4.) Hand the bullhorn to any random person who asks for it. The more speakers the better!
5.) Ensure speakers do not coordinate with each other. This way, the same message will be repeated over and over, wasting the time of reporters and distracting them from their other work. Your event is the most important thing reporters are covering anyway.
6.) Ask speakers to leave immediately after their remarks. That way reporters won't be able to find them later to ask them to clarify or expand on their comments.
7.) Do not provide reporters with a list of speakers or event sponsors.
8.) If a reporter asks you how to spell one of the speakers' names, just give your best guess. If more than one reporter asks, give each a different spelling. One of your guesses is bound to be right.
9.) If reporters ask questions you can't answer, offer to call them later with the answers. Then lose their phone numbers.
10.) If it is a windy day, be sure to bring large plastic canopies. Do not secure them. Keep the reporters alert by forcing them to run from canopies caught in the wind.
11.) Recite the full biography of every lawmaker who speaks. Don't forget to include a list of all their committees, whether or not they have any bearing on the legislation for which you are stumping. Reporters see these lawmakers every day and know them well, but they can never be reminded too often of all their titles and positions.
12.) Ensure every speaker thanks every other speaker.
13.) Bring a lot of examples, even if they don't prove your point. For example, if you are promoting a requirement for injured athletes to get medical clearance before returning to the field, talk about an injured football player who got a doctor's OK to play, then died from injuries that apparently were aggrivated by a subsequent tackle. (Reporters are dumb. They won't even notice that your example shows that the legislation you are promoting would not have helped.)

Have anything to add?

Powered by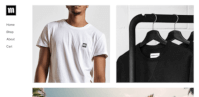 Create your own unique website with customizable templates.