What I really need is some more hot and sour soup. I've eaten a half gallon of it in the last three days. I'm not kidding. I ate a quart Thursday and a quart Friday. Need. More. Soup.

Sick vs. allergies: OK, if you didn't know ... allergies cause sinuses to swell and to fill with gunk. If the gunk gets trapped there for too long (because of the swelling) it turns into an infection. Story of my life.

Hmmmm ... Here's a foggy-headed analogy. ... Voters cause the Capitol to fill with lawmakers. If lawmakers get trapped there too long they become infected! Ha!

I'm not as cynical as I sound. After five years as a statehouse reporter, it is clear to me that nearly all lawmakers get into politics for the right reasons. Once they're in office, they learn they need to cross ethical boundaries just to get their voices heard. Unfortunately, there seems to be an inverse correlation between ethics and power. I don't know what the solution is. Better minds than mine have not been able to figure that out.

Powered by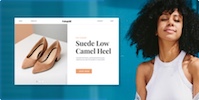 Create your own unique website with customizable templates.