"Take nothing for granted."
That's the mantra of my former managing editor at the
Republican-American
in Waterbury, Conn. Bob had everything but his spirit and the love of his family taken from him three years ago when he suffered a stoke. He now has locked-in syndrome, a rare condition that leaves him unable to speak or to move anything but his eyes. Amazingly, he has found a way to communicate using a system of eye movements similar to the one used by Jean Dominique Bauby, a French magazine editor who also had locked-in syndrome. Bauby's
autobiography
was produced on-screen in the film
The Diving Bell and the Butterfly
.
See the movie. Read the book. Check out
Bob's Web site
, especially the New York Times feature about him that's posted there. (Click his picture.)
---
The source of my inspiration and my aggravation. It's the best newsroom I've ever worked in. Talent and teamwork come together here. So proud to work with such talented colleagues who inspire me every day.
---
Desk dining. Furloughs. Nut grafs. The good old days. Read it and weep!


---
You didn't really think I'd post a Web site without a single picture of my awesome nephews, did you?

If you have awesome kids -- or nephews -- of your own, protect their future by making sound investments with a good financial planner. My brother Joe handles mine.


---
Powered by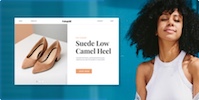 Create your own unique website with customizable templates.