GHOSTWRITING
Everyone has a story to tell. Let me help you tell yours. I do the work. You get the credit, the publishing rights and the royalties. I specialize in memoir and narrative non-fiction.
Pricing varies depending on scope, research involved, deadline, and the amount of material you are able to provide.
As a general guideline, prices range from 35 cents to $1.50 per word plus travel expenses, if any. Please note, I do not work on a contingency basis.
FREELANCE WRITING
Newspaper and magazine articles, blog content, book chapters, policy manuals, textbooks, you name it. Inquire for pricing.
EULOGIES
I would be honored to write a touching, personal eulogy for your loved one. Here's how it works: I spend a minimum of two hours interviewing your family via telephone or video conference (or in person if in the DC metro area). This is often cathartic, and a healthy part of the grieving process. I produce a 5-8 minute eulogy that you will be proud to deliver. I offer quick turnaround and multiple revisions. Flat fee: $250. Sample eulogies available. Obituary writing is available as an add-on service. Inquire for pricing.
AUDIO TRANSCRIPTION
Standard: $1.00 per audio minute
Verbatim: $1.25 per audio minute
Time-stamping: No additional charge
EDITING
Comprehensive content editing: $125 for the first 1,000 words and 7 cents for each additional word.
Basic proofreading for grammar, spelling and punctuation: $50 for the first 1,000 words and 3 cents for each additional word. (If you aren't sure what level of service you need, please send a sample we can discuss.)
Powered by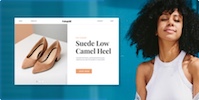 Create your own unique website with customizable templates.