This was posted on the Post-Gazette premium site Friday. (And, no, I didn't write it myself.) ......

Among about 15 reporters covering the Bonusgate

closing arguments

this morning in Harrisburg, the PG's tireless statehouse newshound

Tracie Mauriello

was the only one who got a shout-out from the legal team. That's right.

A little background: In January, Tracie profiled the lawyers for state Rep. Mike Veon and got them on the record saying they "would not say how much they are charging Mr. Veon but did confirm that they are not working pro bono." Attorney Dan Raynak

later told jurors he would never take money to defend the lawmaker.

So about halfway through his closing, Senior Deputy Attorney General Patrick J. Blessington told jurors, that Raynak "either lied to you jurors or he lied to Tracie Mauriello."

Suddenly, after six weeks in the upscale bleachers, all eyes were on Tracie.

Tracie's not one to complain about the drudgery involved in getting the story. But we happen to know she's been in court for hours every day of those six weeks along with AP reporter Mark Scolforo and Trib reporter Brad Bumsted, who she said is there about 75 percent of the time.Often, she files a breaking story midday and a full story for the paper. Beyond that, Tracie, the PG's Twitter trailblazer, has been tweeting from inside the courtroom at an astonishing rate. She tweeted a dizzying 100 times a day (95 percent from her laptop ... she's hoping to get a Droid soon) when the trial started and said, "I was getting messages from people saying tweet more. So I started doing more."She cranked it up. For example, she filed 231 tweets yesterday and 120 tweets this morning alone, according to TwitterAnalyzer. She estimates that about half of her 7,646 tweets are related to the trial. She's at pgPoliTweets if you care to join the 1,315 folks following her every keystroke, including -- Capitol reporters say -- Attorney General Tom Corbett himself. Before Bonusgate, she had 1,006 followers. It's certainly one of the first major political trials covered this way -- if not the first, observers say.She thinks she might have lost some PA government junkies who got bombarded with Bonusgate stuff, but now wonders how many Bonsgate followers will drop off after the verdict. Many followers have expressed gratitude, others, not so much.Ironically, among the ranks of her followers are two people who backed a motion to have Tracie stop tweeting from inside the courtroom: the sister of Veon aide Annamarie-Perretta Rosepink, of Beaver Falls and also the wife of Rosepink's attorney. During jury selection, Tracie was tweeting about the jurors: like "she is a recently widowed food service worker" and "she's a Republican." Defense attorney Mike Palermo's wife called or text messaged him during jury selection -- having just seen Tracie's tweet -- and asked him, "Why aren't you picking any Democrats?"

Tweet on, Tracie. Tweet on.
Powered by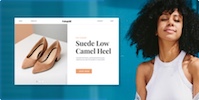 Create your own unique website with customizable templates.