Last night I went to an information session on an alternative route to teacher certification. I don't want to leave my job and become a teacher but I need to be prepared if I lose my job in this economy. I also want to be in a position to make choices if my pay gets cut. First-year teachers don't make any money, though.

So, program highlights:

It costs about $975 to do the education portion and take the two required tests. The pass rate on each of the tests is about 50 percent. It takes about 8 to 10 months to finish the program but some have done it in less time.

Here's the major downside ... completing the program gets you a temporary teaching permit for one year. To keep teaching you need to take two grad classes and go through a mentoring program through Point Park University. The cost -- around $8,000. On a first-year teacher's salary.

Early career choices we make really are important. Starting over, even in your 30s, is tough.

I think it's not an option.

Anyway, I don't think I would be happy doing anything else but journalism, especially at a paper like supports me, respects me and encourages me as much as The Post-Gazette.
Powered by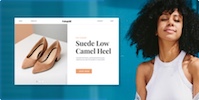 Create your own unique website with customizable templates.