"Yeah, but he did it too" never worked with my mother, but it just may work in the criminal defense system. Various defendants in the "bonusgate" government corruption case are using the they-did-it-too defense in pre-trial motions filed this week in Dauphin County Common Pleas Court.

Apparently, defendants can get a case thrown out of court if "others who are similarly situated to the defendant were not prosecuted for similar conduct and the defendant was intentionally singled out for an invidious reason."

Invidious? I get the gist, but I gotta look that one up so I understand exactly. Hang on ... gotta visit trusty Dictionary.com. (Sorry, Mr. Webster) .Invidious: Calculated to create ill will, animosity, resentment or envy. I guess then you'd have to prove the state of mind of the prosecutor. Difficult to do, I think, but the bonusgate defense team does have a couple heavy hitters on it. Anything could happen.

I just wish I'd been more effective at using this defense myself back in the day. Problem was my brother was so darn squeaky clean I could hardly allege "He did it too" with a straight face.


Powered by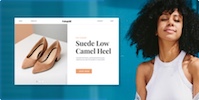 Create your own unique website with customizable templates.